Helping Team Leaders Develop Their Organization for Success
From validated personality and strengths assessments to daily, on-demand coaching, Cloverleaf helps organizations improve collaboration cross-functionally, strengthen performance, and understand the needs of their teams.

UNDERSTAND WHAT YOUR PEOPLENEED TO GROW & DEVELOP
BOOK A DEMO TODAY.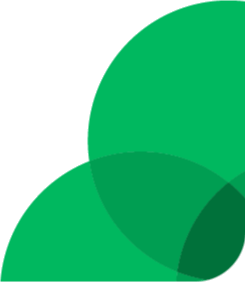 Create an
incredible employee experience

by increasing leadership effectiveness
Facilitating behavioral change, reducing people-related issues, and promoting skill development is no easy task – especially when your people are already busy.
We've all been there: taking a behavioral assessment, downloading a report, and maybe participating in a workshop to debrief.
For over 60 years, assessments have been done the same way, providing no proof of ROI and leaving you without access to all the results in one place.
You need a faster, more effective, and ongoing way to develop self-awareness, empower self-management and inspire collaboration throughout your entire organization.
Cloverleaf is an all-in-one solution teams can use to understand each other, identify strengths, and develop to be their best selves.
BOOST EMOTIONAL INTELLIGENCE

ACROSS YOUR ORGANIZATION
over 30,000 teams work better
with cloverleaf
Simply put, Cloverleaf makes our team better. It's indispensable in our culture. Cloverleaf is a fast-track to developing empathy and understanding among team members. Integrations with Calendar and Slack make it real-time useful.
Helping our leaders better understand themselves... has been an incredible journey. Not only does the platform allow for personal insights, but it also allows for better understanding of peers. At least once every few weeks someone reaches out to ask for others to gain access. Fast, efficient, effective & powerful!
Hit the employee engagement jackpot with Cloverleaf! I love the opportunity Cloverleaf provides to enhance communication and collaboration among my team members.
It's a great platform for learning how to engage with peers and the tests help you understand the best times to interact with your team.
Cloverleaf has helped accelerate our knowledge of each other and has helped form closer teams. We are seeing improved engagement as a result of the increase in individual and organizational emotional intelligence. We're also seeing a positive shift to forming cognitively diverse teams.