In support of a coach approach to managing performance, Gallup® shares: "Today's employees want a manager who is invested in their personal and professional development. They want frequent feedback — and opportunities to do more of what they do best."
So how can you offer continuous, real-time feedback that helps empower and motivate team members to help them do more of what they do best?
Performance Management Tools For New Managers
Your 1-1 Meeting Cadence
To evolve past a performance management system that relies heavily on "event-based" performance, it's vital to have some regular meeting cadence with your team members. While every organization may have different performance management tools (and some may have none at all), it's up to you to lead the way in your 1-1 meetings and ensure they are valuable.
Depending on the size of your team, your 1-1 check-ins may be weekly, bi-weekly, or at least monthly. The important thing here is that every conversation is an opportunity to develop employee engagement and employee performance. It's the ongoing practice that makes the difference.
During your 1-1 meetings,  It's not uncommon to focus on urgent pressing matters that relate to the day-to-day of your work. However, a good practice to develop is to allow 25-30% of your meeting time for real-time individual employee development. This might mean setting or following up on goals, or even creating new ones as old ones are accomplished.
Speaking of goal setting….
Some companies may require setting annual employee performance goals that will come up on performance reviews. Annual goals sound great in theory, but there's a reason why New Year's resolutions don't work. Feel free to Google this one to your heart's content, but consider that goals with shorter timelines have a much higher chance of reaching the finish line.
Monthly or quarterly employee goals that support performance can be both DIRECT or INDIRECT. For example, Direct goals may relate specifically to a person's role or function. INDIRECT goals may be general professional development activities that help a person to develop skills or behaviors that help to support career advancement.
For Example:
DIRECT: Close 30% of current warm sales leads into paying customers. 

INDIRECT: Participate in an optional communications training with the Learning & Development team.

Notice these goals are pretty specific. Goals never include terms like "more, better, or try to…" A productive goal has to be connected to a specific result or event. 
When taking a coach approach to performance goal setting, remember not to insert your own agenda. When your team members design their own goals they'll exert a certain level of ownership over them. As you coach individuals to set goals, support them in designing action steps to help get them there. Don't forget to ask how you can support them as their manager.


The art of the follow up
The key to supporting goal accomplishment over time is following up. This isn't school and you aren't checking homework. You're leveraging coaching here to check in on progress. You're also inquiring about where you can continue to support goal achievement through continuous feedback.
Following up is a type of continuous performance management that also reveals when goals need to be tweaked or changed. Projects and initiatives pivot and change course all the time. This may change direct performance goals or organizational goals. As you follow up, you'll be able to help your team make goals customizable as needed.
Opportunities to improve skills may also arise as your team seeks to develop their own career. As a bonus tip, make sure you are aware of the training and development plans and opportunities your organization offers. This allows you to have them in your back pocket for the perfect time. 
Following up is about consistency. Do it often and listen for where you can make a difference.
Coaching Strategies For Effective Performance Management
As a leader, it's important for you to tap into your team members' highest potential. There are certain scenarios where it's up to you to listen for what's possible. Here are just a few coaching solutions:
When it might benefit the individual to stretch themselves: "I know you can knock this month's OKRs out of the park. If you think about what you did last quarter, what outcome would really motivate you?"

When an individual does NOT accomplish a performance goal: "Let's take a closer look at the metrics so you can refocus your goal. What worked and what didn't work? How can I support you?"

When you sense a professional development opportunity can advance a goal: "I know you mentioned you'd like to become a manager someday. Of the trainings available to our department this quarter, what is one that interests you the most to support this goal?"

When a goal needs to pivot: "What adjustment to your current goal would make the most difference?
So what is the rewarding part of all of this we alluded to earlier? Watching people grow, achieve and expand IS inspiring. Seeing the people you lead challenge themselves, and knowing you played a small supporting role can be extremely satisfying. So think of your team as a blank canvas of opportunities to contribute to and put these performance management tools to work. They might just come back and thank you later.
About Stephanie Licata
With more than two decades of leadership and management experience, Stephanie Licata is a skilled professional coach, adult learning specialist, consultant and speaker. She has trained thousands of leaders and managers in the art and science of coaching as part of large-scale projects to develop coaching cultures within organizations. Stephanie received her professional coaching certification from New York University, and is also certified at the ACC level with the International Coaching Federation. She holds a BS in counseling and a Masters in Organizational Psychology from Columbia University.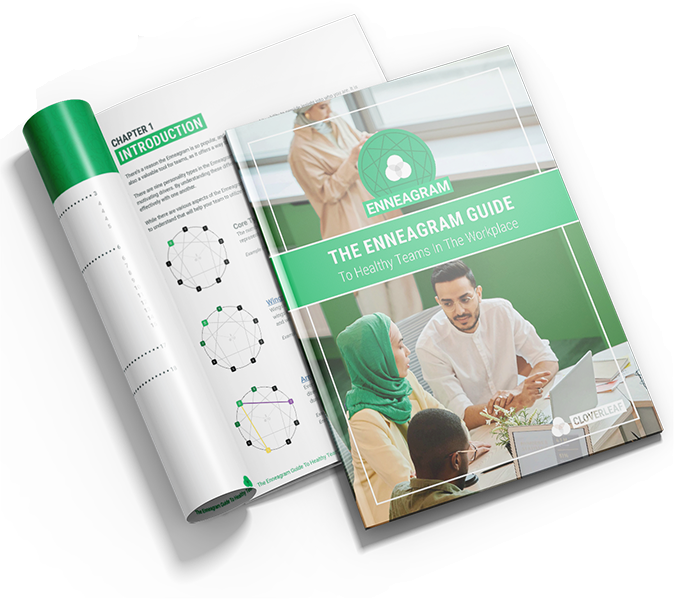 Download the Cloverleaf Assessment Guide
"*" indicates required fields