Automated Coaching™ That
Increases Organizational Performance
Use data-driven insights and personalized coaching to strengthen your development plans, improve employee performance, and support a motivating work environment.

Strategic People Development That Aligns With
Your Goals
Developing and implementing effective training that supports the goals of your organization while addressing the specific needs of your employees is challenging.

With Cloverleaf, you can easily identify skills gaps to develop programs specific to the needs of your teams.

Improving performance and increasing success is imperative. Our consolidated dashboard equips you with insights to help drive learning and development initiatives that truly make a difference for your organization.

From validated personality and strengths assessments to daily coaching, Cloverleaf helps organizations improve collaboration cross-functionally, strengthen performance, and understand the needs of their teams.
Over 30,000 Teams Work Better
With CloverleaF
Cloverleaf is a fast-track to developing empathy and understanding among team members. Integrations with Calendar and Slack make it real-time useful. It speeds up onboarding. Helps remote teams work well together. Enhances understanding of how to best communicate individually. Points out team strengths + gaps.
I love the coaching tips that share a bit about me and someone on my team. This helps me in my interaction with others on my team and allows me to self-reflect. I notice that I approach my colleagues differently when handling a challenging topic.
Cloverleaf has helped accelerate our knowledge of each other and has helped form closer teams. We are seeing improved engagement and a positive shift to forming cognitively diverse teams.
From day one, this team has been readily available to support - with training, implementation, and consistent follow-up. I rarely work with a 'vendor' who is as committed to our organization & success.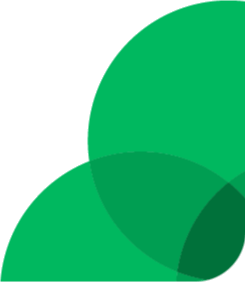 If You Need Consistent, Measurable Results,
You've Found The Right Solution
Members who visit the team dashboard experience a 33% increase in high-quality teamwork. Cloverleaf helps teams adapt to changing situations and dynamics by coaching people on how to work better together
Increase in Feeling Valued
Individuals who have been on the Cloverleaf platform for 3 months experience an 18% increase in feeling that their skills are being valued.
Increase In Communication
Teams using Cloverleaf saw a 31% increase in overall communication. This tool makes understanding individuals' different personalities and behaviors easy so teams can collaborate more quickly.
The Future Of Leadership Development Looks Like Us
If you face any of the three dilemmas below, let's have a conversation about how Cloverleaf can partner with your organization.
Navigating Uncertainty With Confidence​
This guide for Directors and Executives delves into actionable strategies concerning seven critical challenges organizations face today, helping you develop a resilient team.
It's time to leverage your team's strengths to get more done with less stress. Schedule a personalized demo to learn more about Cloverleaf's Automated Coaching™. Discover the transformative impact it can have on your team's communication, emotional intelligence, and ongoing development.