Automated Coaching™

In The Tools Teams
Use Everyday
Cloverleaf turns leading personality and strength-based assessments into actionable coaching. Seamlessly connect your email, calendar, and messaging apps to gain insights on yourself and your teammates to strengthen communication, increase collaboration, and improve performance.

Empower your team,
improve performance
Coaching can significantly impact team performance and development because it empowers them to self-direct and discover ways of working that lean into their strengths.
INCREASE ENGAGEMENT
Most coaching depends on the 3-5 insights gathered within a single coaching session. Cloverleaf's typical user experiences, on average, nine successful coaching moments per day.
adapt and flourish
Cloverleaf helps teams adapt to changing situations and dynamics. Members who visit Cloverleaf's team dashboard experience a 33% increase in high-quality teamwork.
work better together
Teams using Cloverleaf saw a 31% increase in overall communication. The tool makes it easy to understand different personalities and behaviors, allowing teams to collaborate more quickly.
The
Broken

Assessment Model
Historically, companies have used standard assessments, professional coaching, or a combination of the two in order to develop team members. However, the standard assessment model is broken. On average, companies spend between $30-100 per employee to take a one-time assessment, only to forget the results after an initial debrief.
Providing a human coach for everyone in the organization is cost-prohibitive, and finding or training enough available coaches is difficult. Even when organizations use standard coaching, a once-a-month connection can restrict relevant, timely coaching specific to the immediate problems.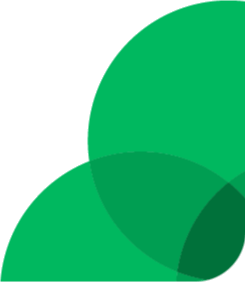 With Cloverleaf, data from up to 10 industry-leading cultural, behavioral, and strength assessments is aggregated into one dashboard. These insights become actionable tips on each member of your team, encouraging ongoing interaction and improvement.
The best part? You can scale coaching across your entire organization with a simple per user pricing model, allowing you to drive more impact with less spend.
Over 30,000 Teams Work Better
With Cloverleaf
It's one of the best pieces of technology I use on a daily basis. The daily coaching tips are real and honest and are very helpful in understanding yourself and your co-workers.
Kira J
Assistant Director of Sustainability & Leadership
It's a great platform for learning how to engage with peers and the tests help you understand the best times to interact with your team.
Daniel D
Leadership Development
Cloverleaf is a great way to access several assessments in one platform. It brings valuable awareness to yourself and your teams.
Demetrius P
Organizational Development Manager
Helping our leaders better understand themselves… has been an incredible journey. Not only does the platform allow for personal insights, but it also allows for better understanding [of] peers. At least once every few weeks someone reaches out [to] ask for others to gain access. Fast, efficient, effective, and powerful!
Shane R
Director of Learning, Talent, and DE&I
Schedule a demo with one of our team members to learn more about Cloverleaf's Automated Coaching™. Discover the transformative impact it can have on your team's communication, emotional intelligence, and ongoing development. It's time to leverage your team strengths to get more done with less stress.