Does your team

really get along?
Understanding individual strengths and adjusting to changing dynamics can make or break a team. Cloverleaf's  Automated Coaching™ helps you understand your people better so you can give feedback they'll act on, navigate conflict, and leverage each person's strengths.

Stop Letting
Conflict And Confusion Get In The Way

Of Your Team Doing Great Work
What if you had a blueprint for building a better, more successful team?
Good leaders know it takes time to connect with and understand each member of a team. Individual motivations, personalities, and behaviors can sometimes cause friction or misunderstanding within teams. Knowing how to leverage those differences is how you create a thriving team.
Cloverleaf's Automated Coaching™ gives you tips on how to communicate with the people on your team so that you can be a great manager. It's your new secret to successful leadership in turbulent times.
Over 30,000 Teams Work Better
With Cloverleaf
Our organization had a large turnover in the past two years. We needed to both reassure existing staff as well as onboard new staff quickly. Cloverleaf provided a neutral space for employees to go to better understand themselves as well as their co-workers. Now that our staff has stabilized we are digging deeper and Cloverleaf is a benefit to identify areas of growth potential.
The problem Cloverleaf is solving is better communication amongst my team. After learning about our teammate's communication styles, we've worked through our problems and found valid solutions through communication and understanding.
Cloverleaf allows me to prepare for interactions with my team and eliminates any uncertainty, which leaves my team open to connect and collaborate... This is truly a game changer for any organization…
Cloverleaf is a fast-track to developing empathy and understanding among team members. Integrations with Calendar and Slack make it real-time useful. It speeds up onboarding. Helps remote teams work well together. Enhances understanding of how to best communicate individually. Points out team strengths + gaps.
Understanding others on your team creates a synergy that is otherwise difficult to attain. Cloverleaf really helps bring teams together and makes everyone feel more known, understood, and appreciated.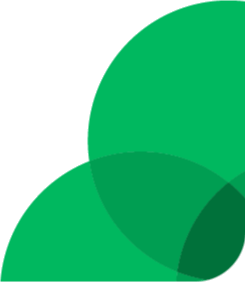 confidently with Cloverleaf
Increase in Feeling Valued
If you've been on the platform for 3 months, you would experience an 18% increase in feeling that your skills are being valued.
If you visited your team dashboard twice a week for 3 months, your team would experience a 33.6% increase in feeling recognized.
Members who visit the team dashboard experience a 33% increase in high-quality teamwork.
Teams Work Better Together Using Cloverleaf
If you face any of the three dilemmas below, let's have a conversation about how Cloverleaf can partner with your organization.
FROM BOSS TO COACH: A PLAYBOOK FOR NEW MANAGERS​
Our experts highlight the most valuable tips to empower new managers to move from a boss to a coach. Learn practical management skills you can use right away.
Cloverleaf combines data from 10 assessments into a single dashboard. These insights become actionable tips on each member of your team, encouraging ongoing interaction and improvement through tools like Gmail, Outlook, Calendar, Slack and more.

Try Cloverleaf for yourself to take your team from "just surviving" to thriving.