Bring your best self to work so that you can
focus on helping others
You dedicate so much time to others but how do you ensure your team brings their best selves to work? Cloverleaf provides ongoing insights and coaching tips seamlessly through the tools your organization already uses, like email, Slack, and Microsoft Teams. With our platform, you can focus on what matters while we provide the support your team needs to thrive.

THE
BROKEN

STANDARD OF ASSESSMENTS The standard assessment model typically costs $30-100 per person to take a one-time assessment, only to receive static results that are forgotten after their initial debrief. This can be cost-prohibitive, especially for organizations that already run tight budgets. Plus, with no real ROI on static assessments, it can be difficult to prove value.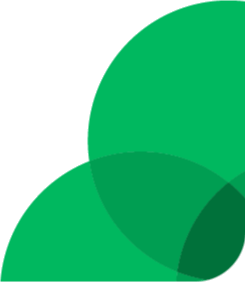 CLOVERLEAF: THE ULTIMATE TOOL FOR
ENHANCED COLLABORATION
With Cloverleaf, data from up to 10 assessments is aggregated into one dashboard. These insights become actionable tips delivered across calendars, email inboxes, and messaging apps, helping to encourage ongoing interaction, group cohesion, and self-improvement.
INCREASE YOUR ENGAGEMENT
Cloverleaf helps employees bring their whole selves to work. Gallup analysts have reported that companies with a highly engaged workforce have 21% higher profitability.
MAXIMIZE TALENT
Uncover the hidden strengths and potential in your team. Increase loyalty while improving overall capabilities.
BUILD TRUST
Help employees build empathy and trust. This leads to team bonding, loyalty, and a more positive work culture.
OVER 30,000 TEAMS WORK
BETTER WITH CLOVERLEAF

​
Cloverleaf gives helpful insights into how teammates work best and prefer information. It's almost like having a cheat sheet to help our business to run more smoothly.
Sarah K
Senior Brand Manager
As a manager, using Cloverleaf helps me understand the "landscape" of our team; where our strengths and outages might be. As an individual, the daily coaching tips are extremely helpful in understanding myself and my natural tendencies.
Chris C
Design Team Director
Simply put, Cloverleaf makes our team better. It's indispensable in our culture. Cloverleaf is a fast-track to developing empathy and understanding among team members. Integrations with Calendar and Slack make it real-time useful.
Luke D
CEO
We support organizations that benefit their surrounding communities and beyond. If you belong to a nonprofit organization and want to be considered for a discount, fill out the application below.
"*" indicates required fields