Automated Coaching™ That Develops
Great Leaders And High-Performing Teams
Lead your team with confidence by uncovering its strengths and resolving conflicts faster. Cloverleaf provides insightful, actionable prompts to help team members improve communication, adapt their leadership style, and strengthen collaboration.

Investments

in coaching are

Rising
Companies continue to increase their investment in coaching as a leading form of developing their talent. Cloverleaf's Automated Coaching™ approach yields impressive results for teams.
Recent studies indicate that 9 out of 10 companies plan to increase their investment in coaching over the next 12 months.
Most coaching depends on the 3-5 insights gathered within a single coaching session. Cloverleaf's typical user experiences, on average, nine successful coaching moments per day.
Cloverleaf helps teams adapt to changing situations and dynamics. Members who visit Cloverleaf's team dashboard experience a 33% increase in high-quality teamwork.
Teams using Cloverleaf saw a 31% increase in overall communication. The tool makes it easy to understand different personalities and behaviors, allowing teams to collaborate more quickly.
Automated Coaching™ seamlessly integrates into the workplace tools your team already uses every day. The Team Dashboard provides a visual map of your organization's different personalities and work styles to help build a more cohesive team. 
The centralized dashboard with access to 10 industry-leading cultural, behavioral, and strength assessments makes them actionable, affordable, and scalable within any organization. 
Cloverleaf helps team members better understand their strengths and weaknesses, prioritize personal development, and resolve conflict. This impact results in better performance and increased morale.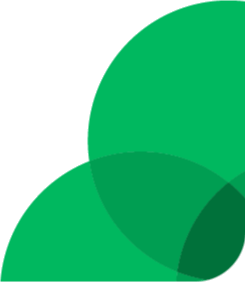 CLOVERLEAF HELPS TEAMS LOVE
WORKING TOGETHER.
Insights and coaching from Cloverleaf help you:
Over 30,000 Teams Work Better
With Cloverleaf
The problem Cloverleaf is solving is better communication amongst my team. After learning about our teammate's communication styles, we've worked through our problems and found valid solutions through communication and understanding.
DeLorean G
Lead Customer Service Representative
Our organization had a large turnover in the past two years. We needed to both reassure existing staff as well as onboard new staff quickly. Cloverleaf provided a neutral space for employees to go to better understand themselves as well as their co-workers. Now that our staff has stabilized we are digging deeper and Cloverleaf is a benefit to identify areas of growth potential.
Lois A
Executive Director
Cloverleaf allows me to prepare for interactions with my team and eliminates any uncertainty, which leaves my team open to connect and collaborate... This is truly a game changer for any organization.
Joe F
Assistant VP People Engagement & Safety
Cloverleaf is a fast-track to developing empathy and understanding among team members. Integrations with Calendar and Slack make it real-time useful. It speeds up onboarding. Helps remote teams work well together. Enhances understanding of how to best communicate individually. Points out team strengths + gaps.
Luke D
CEO
Understanding others on your team creates a synergy that is otherwise difficult to attain. Cloverleaf really helps bring teams together and makes everyone feel more known, understood, and appreciated.
Adam B
Data Architect & Developer
Cloverleaf combines data from 10 assessments into a single dashboard. These insights become actionable tips on each member of your team, encouraging ongoing interaction and improvement through tools like Gmail, Outlook, Calendar, Slack and more.

Try Cloverleaf for yourself to take your team from "just surviving" to thriving.