The All-In-One Tool for
Boosting Emotional Intelligence

Across Your Organization
Access popular validated assessments, personalized dashboards, and Automated Coaching™ tips instantly.

Why Is It So Challenging To Provide An
Individualized Development Experience

For Everyone?
Facilitating behavioral change, reducing people-related issues, and promoting skill development is no easy task – especially when your people are already busy.
We've all been there: taking a behavioral assessment, downloading a report, and maybe participating in a workshop to debrief.
For over 60 years, assessments have been done the same way, providing no proof of ROI and leaving you without access to all the results in one place.
You need a faster, more effective, and ongoing way to develop self-awareness, empower self-management and inspire collaboration throughout your entire organization.
Cloverleaf is an all-in-one solution teams can use to understand each other, identify strengths, and develop to be their best selves.
Over 30,000 Teams Work Better
With CloverleaF
Cloverleaf helps accelerate our knowledge of each other to form closer teams. We are seeing improved engagement as a result of the individual and organizational increase in emotional intelligence.
Hit the employee engagement jackpot with Cloverleaf! I love the opportunity Cloverleaf provides to enhance communication and collaboration among my team members.
It's a great platform for learning how to engage with peers and the tests help you understand the best times to interact with your team.
Cloverleaf is a great way to access several assessments in one platform. It brings valuable awareness to yourself and your teams.
Helping our leaders better understand themselves… has been an incredible journey. Not only does the platform allow for personal insights, but it also allows for better understanding [of] peers. At least once every few weeks, someone reaches out [to] ask for others to gain access.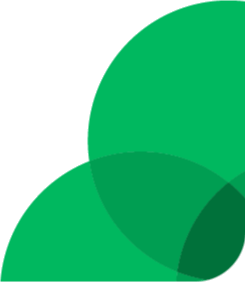 If You Need Consistent, Measurable Results,
You've Found The Right Solution
Increase in Strength awareness
Members who visit the team dashboard experience an increase in high-quality teamwork.  Cloverleaf helps leaders and team members recognize each other's strengths, adapt to changing situations, and know how to work better together.
Increase in feeling recognized
After just three months on the Cloverleaf platform, individuals feel more recognized and appreciated, experiencing a marked increase in the sense that their unique skills and contributions are valued.
Increase in psychological safety
Cloverleaf simplifies the process of understanding different personalities and behaviors within your team. This increased understanding makes it easier for team members to collaborate, express their thoughts freely, and contribute to their fullest potential.
The Future Of Engagement In The
Workplace Looks Like Us
If you face any of the three dilemmas below, let's have a conversation.
Navigating Uncertainty with confidence
This guide for People Strategy Leaders delves into actionable strategies concerning seven critical challenges organizations face today, helping you develop a resilient team.
Schedule a demo with one of our team members to learn more about Cloverleaf's Automated Coaching™. Discover the transformative impact it can have on your team's communication, emotional intelligence, and ongoing development. It's time to leverage your team strengths to get more done with less stress.