People Development That
Scales With Your Team
Break free from the constraints of limited budgets and underutilized resources. Unlock continuous people development – at an efficient cost.

Employee Growth and Success With
Proven Impact
As an L&D leader, you know the struggle of trying to do more with less. The constraints of limited budgets and underutilized resources can make it seem impossible to drive the impact and results you need.
Traditional coaching models are expensive and difficult to scale to your whole organization. Cloverleaf contextualizes assessment data to provide insights that increase managerial effectiveness, strengthen team collaboration, and inspire personal development.
Escape the limitations of traditional assessment and coaching models and experience the future of learning and development.
Over 21,000 Teams Work Better
With CloverleaF
It's one of the best pieces of technology I use on a daily basis. The daily coaching tips are real and honest and are very helpful in understanding yourself and your co-workers.
Hit the employee engagement jackpot with Cloverleaf! I love the opportunity Cloverleaf provides to enhance communication and collaboration among my team members.
It's a great platform for learning how to engage with peers and the tests help you understand the best times to interact with your team.
Cloverleaf is a great way to access several assessments in one platform. It brings valuable awareness to yourself and your teams.
From day one, this team has been readily available to support - with training, implementation, and consistent follow-up. I rarely work with a 'vendor' who is as committed to our organization & success.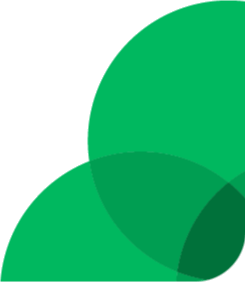 If You Need Consistent, Measurable Results,
You've Found The Right Solution
Members who visit the team dashboard experience a 33% increase in high-quality teamwork. Cloverleaf helps teams adapt to changing situations and dynamics by coaching people on how to work better together
Increase in Feeling Valued
Individuals who have been on the Cloverleaf platform for 3 months experience an 18% increase in feeling that their skills are being valued.
Teams using Cloverleaf saw a 31% increase in overall communication. This tool makes understanding individuals' different personalities and behaviors easy so teams can collaborate more quickly.
The Future Of Engagement In The
Workplace Looks Like Us
If you face any of the three dilemmas below, let's have a conversation about how Cloverleaf can partner with your organization.
Navigating Uncertainty with confidence
This guide for People Strategy Leaders delves into actionable strategies concerning seven critical challenges organizations face today, helping you develop a resilient team.
It's time to leverage your team's strengths to get more done with less stress. Schedule a personalized demo to learn more about Cloverleaf's Automated Coaching™. Discover the transformative impact it can have on your team's communication, emotional intelligence, and ongoing development.