As a co-founder and executive at a company in the coaching industry, I find it exceptional that there are so many different perspectives and misunderstandings on what effective coaching is. Our work focuses on creating a coaching culture that intersects with assessments, coaches, and the businesses that companies serve. Therefore, this gives us a unique perspective on the industry.
The word coaching is loaded and often connected to sports in a non-business context. That professional football coach you see screaming at their players often comes to mind. This is not what we are talking about at all. Sure there may be some great analogies in sports, but in a work context, a good coach is a sherpa or a wise sage.
I recently even had a Sales Executive at a large HR tech company ask me what the difference was between Coaching, Mentoring, and Performance Management (this is a topic for a post on a different day) – needless to say, these all serve very other purposes but the result can often be the same… personal and professional development.
Learn more about the differences between coaching, mentoring, and consulting here.
TYPES OF COACHING IN HISTORY
Historically, coaching in a business context has been seen as something negative. Ask someone over 55 what they think of workplace coaching and they likely will talk about how they or someone they know was "coached out" of a previous job. This is a relic of corporate America in the '80s, the Jack Welch era focused on reducing the "bottom 20%" of workers that were under-performers. 
This mindset has rightfully shifted and will continue to shift significantly as our workforce gets younger and younger. Millennials and Gen-Z expect the same level of support in their work (especially in that first job) that they experienced throughout school. Their formative years were full of coaching from sports (often even AAU or travel teams) and career development that were there for every step of the journey. But then they graduated college, started their first job, were handed a piece of technology, and told "good luck". This support vacuum has led to an increased demand for life coaching, personal development coaching, professional coaching, business coaching, and leadership coaching to fill the void.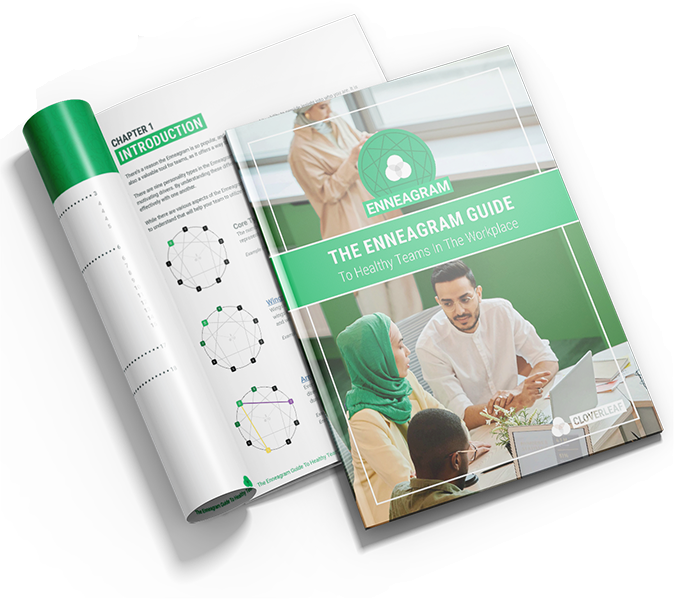 Download the Cloverleaf Assessment Guide
"*" indicates required fields
INVEST SMARTLY IN COACHING PROCESSES
Coaching has also typically been the exclusive domain of top executives (C-Suite or the next level down) in organizations. Typically only about 5% of an organization was "eligible" for such a perk. This is mainly because of the cost. Executive coaching can be expensive and often charge an hourly rate. Paying that cost for frontline workers was hard to justify to CFOs. Today's tight labor market and changing distributed or remote workforce means employee engagement is key and perhaps we are at least willing to consider expanding access to coaching to the top 10% today.
As I pitch to investors I often get the question, 'what is coaching trying to solve?' Put another way, 'who is paying for coaching conversations and why would someone engage a coach?' Typically coaching hasn't been purchased in any centralized way. Managers and leaders (especially in larger, more global companies) often find people they trust in their local regions and start working with them, paying for it directly from their cost center budgets or out of their pocket. There are currently 65,000 of these independent coaches in the US, which could be closer to 135,000 globally. Cloverleaf provides Automated Coaching™ to the entire organization for less than the cost of providing coaching to the top 5-10%.
Learn about Automated Coaching™ for a thriving workplace here.
IMPORTANCE OF SUCCESSFUL COACHING
But back to the original question – 'what is coaching trying to solve?' In short, all of the soft skill development and interpersonal challenges arise in a business context. This can look like a lot of things depending on the person, team, or organization. Some examples include conflict (either conflict between team members or conflict between a manager and their direct report), poor cross-functional collaboration (us vs them mentality between departments or divisions), and ineffective communication.
There are no silver bullets for these types of business challenges. No simple SaaS tool (at least before Cloverleaf) could help solve these often more complex and personal challenges. This leads us back to a business coach. Finding an advisor was the only or simplest problem-solving for effective communication and employee well-being. Coaching relationships could be independent of these interpersonal challenges and provide possible solutions for difficult work relationships.
Businesses in the United States typically spend more than $13 billion per year on coaching sessions with these people to bring solutions. Which brings us to the next point – how are we certain they are bringing solutions or as a CFO might ask – 'what is the ROI on coaching?' Most studies demonstrate a return of 4-7 times the cost of coaching. While it can be hard to calculate a return on investment in people, we know that good leaders translate into measurable growth in employee performance. 
Learn more about the importance of coaching in the workplace here.
In short, the benefits of coaching bring a positive impact on your company culture. These competencies generate a significant ROI by improving leadership development and overall work performance. Are you ready to get your team started with Automated Coaching™?