In the hustle and bustle of the modern workplace, there's a subtle undercurrent that often goes unnoticed, yet it holds immense power. We're talking about psychological safety, a concept that, when nurtured, can transform the dynamics of a team.
Imagine a workspace where every opinion is valued, where you can voice your thoughts without the fear of being shot down. This is the essence of psychological safety. It's more than just a feel-good factor; it catalyzes innovation and collaboration.
Harvard Business School Professor Amy Edmondson, a pioneer in this field, eloquently described psychological safety as a sense of confidence that the team will not embarrass, reject, or punish someone for speaking up. It's about creating a space where diverse thoughts aren't just tolerated but celebrated.
But why should organizations pay attention? Well, the numbers speak for themselves. A staggering report from Gallup revealed that only 8% of U.S. workers strongly believe that their opinions matter at work. This disengagement doesn't just lead to a lackluster work culture; it costs the U.S. economy hundreds of billions of dollars every year.
Navigating the nuances of a workplace can be akin to walking a tightrope. As we begin to dig into what psychological safety is, it's equally crucial to start by understanding what it isn't. Let's unravel the layers that obscure the path to a psychologically safe environment.
Exploring the Absence of Psychological Safety
It's easy to mistake conformity for psychological safety. However, these are two distinct realms. A workplace absent of psychological safety is one where dissent is stifled, and the fear of retribution looms large.
Consider when disagreements are met with a cold shoulder or, worse, punitive measures. In such spaces, employees walk on eggshells, suppressing their authentic selves to fit into a mold crafted by unspoken norms and expectations.
The Undermining Forces
So, what undermines psychological safety? The culprits are often socialized pressures that subtly dictate how one should behave. These unwritten rules create an environment where members of a team feel compelled to don masks, concealing their thoughts and feelings in fear of negative consequences.
For instance, the belief that "leaders always have the answers" or "admitting a mistake is a sign of weakness" can lead to a culture where individuals are hesitant to voice their concerns or share ideas. This stifling atmosphere not only hampers creativity but also sows seeds of discontent, leading to burnout and disengagement.
The Cost of Silence
The repercussions of a lack of team psychological safety are profound. When employees are hesitant to share their insights or challenge the status quo, opportunities for innovation and improvement are lost. The silence that pervades such environments is not a sign of agreement but a symptom of a culture that hasn't embraced the richness of diverse perspectives.
In essence, understanding what psychological safety is not helps us to appreciate its value better and guides us in fostering a workplace where every voice is heard, respected, and valued.
Q&A: Unraveling Psychological Safety
To delve deeper into the concept of psychological safety, let's explore some frequently asked questions and identify signs that indicate the presence or absence of psychological safety in a workplace.
Q: What exactly is psychological safety?
A: Psychological safety refers to an individual's perception of the consequences of taking an interpersonal risk. In a psychologically safe environment, employees feel comfortable expressing themselves without fear of retribution or judgment.
Q: Why is psychological safety crucial in the workplace?
A: Psychological safety fosters an atmosphere of trust and openness, leading to increased creativity, collaboration, and overall productivity.
Q: How can leaders foster psychological safety within their teams?
A: Leaders can encourage open dialogue, admit vulnerability, celebrate diversity, and provide training to ensure a psychologically safe environment.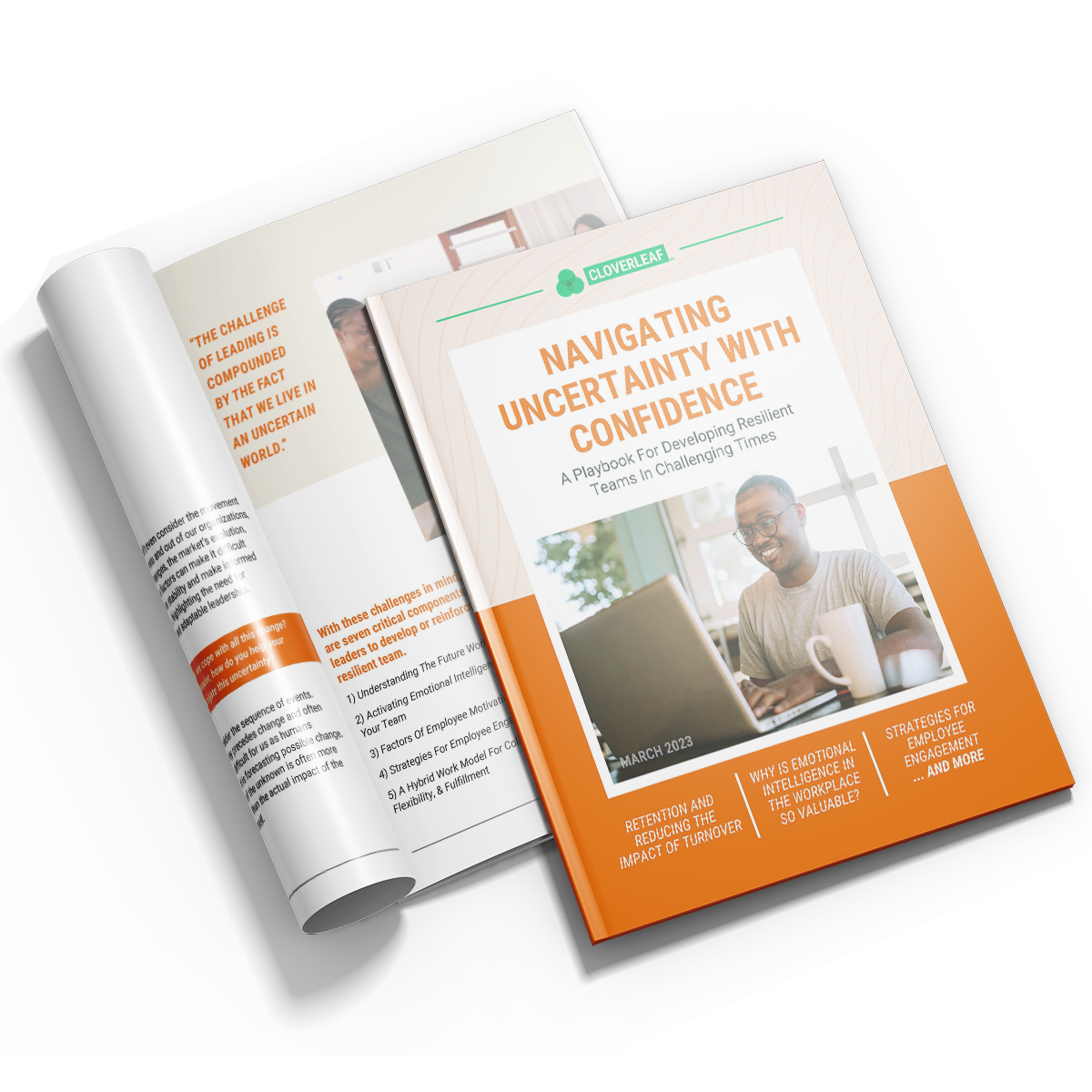 Free Playbook For Creating An Engaging Employee Experience even During Challenging Times
The Significance of Psychological Safety: A Cornerstone for Thriving Workplaces
Why Psychological Safety is Indispensable in the Workplace
Psychological safety is not merely a bonus in the workplace; it's an essential element. It lays the foundation for trust, nurtures open communication, and cultivates team effectiveness. When individuals feel secure in sharing their thoughts and ideas, the workplace transforms into a vibrant space of creativity and collaboration.
Edmondson's insights resonate deeply here. She emphasizes that the fear of speaking up can be so overwhelming that it inhibits cognitive processes. This apprehension stifles the creativity and innovation that are vital to an organization's growth.
Google's Project Aristotle: A Case Study in Team Psychological Safety
Google, in its quest to understand the dynamics of effective teams, embarked on an initiative known as Project Aristotle. The tech giant delved into a myriad of factors, from hard skills to soft skills, in an attempt to decipher the secret sauce behind successful teams.
The results were enlightening. Google found that the linchpin of high-performing teams was not their skills or resources but the presence of psychological safety. This environment of mutual respect and openness allowed team members to take risks without fear of backlash.
Psychological Safety Is A Differentiator
A 2015 study by Google underscores the importance of psychological safety, identifying it as one of the fundamental dynamics that set successful teams apart from the rest. In environments where psychological safety was prevalent, teams were more cohesive, innovative, and, ultimately, more successful.
The emphasis on psychological safety is not just about fostering a positive workplace. It's about unlocking the full potential of every team member and, by extension, the organization itself. By understanding and championing psychological safety, businesses can cultivate workplaces that are not just productive but also places where individuals have an incredible employee experience.
5 Characteristics of a Psychologically Safe Workplace: Unveiling the Elements of a Supportive Environment
A psychologically safe work environment is akin to a nurturing ecosystem where ideas flourish, and individuals thrive. But what does this environment look like, and how can we identify it?
Problem-solving teams need two critical things…. The first is psychological safety and cognitive diversity (Harvard Business Review), underscoring the importance of an environment where diverse thoughts are welcomed and respected. Let's delve into the characteristics that define such a safe space.
Characteristics of a Psychologically Safe Workplace
1. Open Communication: In a psychologically safe workplace, communication is transparent and open. Team members feel comfortable sharing their thoughts, knowing their voices are valued.
2. Respect for Diversity: Cognitive diversity is celebrated, and different perspectives are seen as assets that enrich discussions and decision-making processes.
3. Emphasis on Learning: Mistakes are viewed as opportunities for learning and growth rather than failures that warrant punishment.
4. Supportive Atmosphere: Employees support each other, fostering a sense of belonging and camaraderie.
5. Encouragement of Risk-taking: Innovation is encouraged, and interpersonal risk-taking is seen as a part of the creative process.
Identify Red Flags
While understanding the characteristics of a psychologically safe workplace is essential, it's equally important to recognize the signs that may indicate a lack of such safety. Being proactive in identifying these red flags can help foster a supportive environment:
1. Reluctance to Speak Up: In a psychologically safe workplace, employees feel comfortable sharing ideas. A hesitation to voice concerns may indicate a lack of safety.
2. High Stress Levels: A supportive environment promotes well-being. Persistent stress among team members could signal a need for improvement.
3. Frequent Conflicts: Regular disagreements within teams may suggest an absence of psychological safety.
4. Low Employee Engagement: A psychologically safe workplace encourages active participation. Disinterest in team activities can be a red flag.
By being vigilant about these signs, organizations can take timely action to reinforce the elements contributing to a psychologically safe and supportive environment.
Providing Psychological Safety In A Hybrid Work Model
The shift towards remote collaboration and hybrid work models has introduced new challenges in maintaining psychological safety, making it essential to adapt and integrate supportive elements seamlessly.
4 Characteristics of a Psychologically Safe Remote Workplace
1. Consistent Check-ins: A psychologically safe workplace, whether remote or in-person, ensures regular interactions. Virtual meetings can help employees feel connected and valued.
2. Inclusive Communication: A supportive environment utilizes tools that ensure everyone, regardless of location, has an opportunity to contribute.
3. Virtual Team-Building: Activities that foster camaraderie and trust among remote teams are characteristic of a psychologically safe workplace.
4. Adaptability: A continuous effort to adapt to changing work trends is a hallmark of a supportive environment.
By integrating these characteristics, organizations can ensure that employees, regardless of their work setting, experience a sense of psychological safety and feel supported and valued, regardless of their location.
A Glimpse into a Psychologically Safe Workplace
Creating a psychologically safe work environment requires fostering the shared belief that individuals can be themselves, voice their thoughts, and contribute to their fullest potential. By understanding and supporting these characteristics, organizations can create workplaces that are not only productive but also profoundly enriching for every team member.
Joe's Transformation
In a global financial institution, Joe, a dedicated software developer, was known for his heads-down work. However, assessments revealed that his natural strengths leaned towards leadership. Recognizing this, the team decided to let Joe lead a standing five-minute meeting every day. This small change allowed Joe to tap into his leadership skills and significantly shifted his engagement levels. He began actively participating in discussions, spreading his energy to other meetings. This supportive atmosphere led not only to an increase in Joe's engagement but also positively impacted the team's overall dynamics and productivity.
Michael and Sarah's Improved Collaboration
Another story that stands out is Michael, a small business owner, and his employee, Sarah. In team meetings, Sarah consistently rebutted Michael's suggestions, creating tension. However, some coaching helped Michael understand that Sarah's questions were aimed at understanding, not challenging. When Michael approached Sarah with empathy and curiosity, the dynamic shifted. Sarah felt heard, and her questions strengthened teamwork.
Small changes, such as understanding one's strengths and fostering open communication, can impact employee retention, personal relationships, and overall well-being.
Building Psychological Safety: A 4 Step Blueprint for Success
How to Foster Psychological Safety in the Workplace
Creating a psychologically safe workplace is not a one-time effort but a continuous journey. Leadership plays a pivotal role in this transformation. Leaders set the tone for the organization, and their actions and attitudes can either foster or hinder the development of psychological safety.
Simon Sinek, a renowned leadership expert, encapsulates this idea perfectly: A team is not a group of people who work together. A team is a group of people who trust each other. Trust is the bedrock of psychological safety, and leaders must actively work to cultivate it.
4 Actionable Steps for Leaders
1. Encourage Open Dialogue: Leaders should create an environment where open communication is encouraged. This means actively seeking diverse opinions and creating spaces for discussions. This aligns with the first stage of psychological safety, Inclusion Safety, as outlined by Timothy R. Clark in his book, The 4 Stages of Psychological Safety, where individuals need to feel accepted and included.
2. Admit Vulnerability: Leaders can set an example by admitting their mistakes and showing that it's okay not to have all the answers. This fosters Learner Safety, the second stage defined by Clark, where team members feel safe to engage in the learning process, ask questions, and make mistakes.
3. Celebrate Diversity: Embracing cognitive diversity and different perspectives can lead to richer discussions and better problem-solving. This step is crucial in establishing Contributor Safety, the third stage, where individuals feel safe to apply their skills and contribute to the team's objectives.
4. Provide Psychological Safety Training: Equip your team with the knowledge and tools they need. Amy Edmondson's book, The Fearless Organization, and her TEDx talk on building a psychologically safe workplace are excellent resources. Additionally, training can help teams reach Challenger Safety, the fourth stage identified by Clark, where individuals feel empowered to challenge the status quo and propose innovative ideas.
From my own experience, adapting my leadership style was a journey of self-discovery. I realized that by being more open and encouraging my team to share their thoughts without fear, we were able to foster a sense of belonging and safety. This shift not only improved our team dynamics but also led to more innovative solutions.
Consider Pixar's "Braintrust" Meetings:
Pixar Animation Studios offers a brilliant example of psychological safety in action. Their "Braintrust" meetings are designed to provide candid feedback on ongoing projects. The environment is structured to ensure that the feedback is constructive and free from hierarchical constraints, allowing for honest discussions and creative problem-solving.
Building psychological safety is an ongoing process that requires commitment from leadership and active participation from all team members. By implementing these steps and learning from successful examples, organizations can create an environment where everyone feels safe contributing, leading to more incredible innovation and success.
Integrating Tools to Enhance Psychological Safety
Cultivating a supportive workplace is a nuanced endeavor beyond leadership initiatives and open communication. It involves embedding continuous learning and insightful tools into everyday work experiences. For instance, platforms like Cloverleaf can seamlessly integrate into daily workflows, offering insights to improve communication and collaboration among teammates.
In a supportive work culture, continuous learning becomes the norm. By understanding themselves and their colleagues better, individuals can foster an environment that thrives on mutual respect and openness. This shift is not just about personal development; it can shift the entire culture of organizations. When equipped with the right insights, teams can unlock fulfilling and productive dynamics to reap the benefits of psychological safety.
Accessibility to intuitive and actionable data is also crucial. Tools that provide easy-to-understand insights empower individuals and teams to make informed decisions, contributing to a more supportive and inclusive environment. These tools can be subtle yet powerful facilitators in fostering a culture where every voice is valued and authenticity is celebrated.
In essence, the journey toward a psychologically safe workplace is enriched by practices and tools that encourage understanding and open communication. By integrating platforms that offer insights into individual and team dynamics, organizations can take a holistic approach to building a culture where individuals feel valued, heard, and encouraged to be their authentic selves.
Conclusion: The Path Forward
In the dynamic and constantly shifting environment of modern workplaces., prioritizing psychological safety is not just a necessity but a commitment to fostering a culture of trust, innovation, and collaboration. As we navigate the complexities of team dynamics, leadership roles, and organizational goals, psychological safety is a beacon of hope.
Embracing Vulnerability
Brené Brown, a renowned researcher and storyteller, encapsulates the spirit of psychological safety when she notes, "Vulnerability is not winning or losing; it's having the courage to show up and be seen when we have no control over the outcome." This sentiment resonates deeply with the ethos of a psychologically safe workplace. It's about creating an environment where vulnerability is seen not as a weakness but a strength, where individuals are encouraged to bring their authentic selves to the table.
The path forward requires a commitment to continuous learning and development. Organizations must actively seek ways to embed psychological safety into their cultures, ensuring that it permeates every interaction, decision, and strategy. It's about recognizing that the journey toward a psychologically safe workplace is ongoing and requires consistent effort.
A Call to Action
As we conclude our exploration of psychological safety, the call to action is clear. Organizations must prioritize creating environments where employees feel seen, heard, and valued. By doing so, we pave the way for workplaces that are not just productive but also nurturing spaces that foster creativity, innovation, and mutual respect.
In essence, the path forward is one of commitment and action toward ensuring that psychological safety is not just a buzzword but a lived reality in our workplaces. By embracing vulnerability, encouraging open dialogue, and continuously striving for improvement, we set the stage for a future where every workplace is a haven of psychological safety and collaborative success.